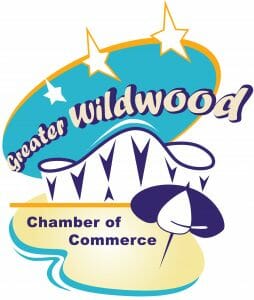 In Partnership with Standing Room Only Studios.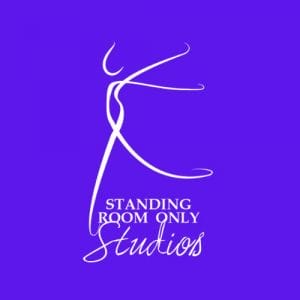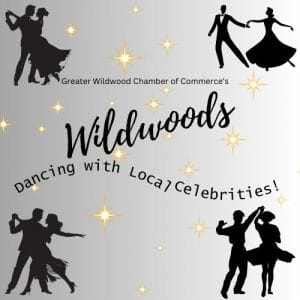 About the Event
Exciting News!
Get ready to groove and celebrate because the Greater Wildwood Chamber of Commerce is back with a BANG!
Mark your calendars for Saturday, February 10, 2024 – the date when the Wildwoods Convention Center Starlight Ballroom will come alive with "Wildwoods Dancing with Local Celebrities"!
After a year-long hiatus, we're returning with a dazzling night of talent, entertainment, and GLAMOUR.
Expect jaw-dropping new dance routines, a state-of-the-art dance studio, and professional choreography that'll leave you in awe. Not to mention, an incredible lineup of Wildwood and Cape May County "celebrities" who will steal the show!
Stephanie Valentina from Standing Room Only Dance Studio is on board as our partner.
Her love and passion for dance, cheer, and the performing arts are contagious. Standing Room Only Studio is all about boosting self-esteem and providing top-notch dance and cheer education in a FUN and SAFE environment.
But that's not all! The heart of this event is to raise funds for the GWCOC Foundation, supporting our community and providing scholarships for local students.
Get ready for an unforgettable night filled with incredible dance performances, thrilling competitions, and lots of GLITZ and GLAMOUR. The cherry on top? Finding out which local celebrity will take home the coveted 2024 Mirror Ball Trophy!
Join us as we bring together local businesses, community members, and supporters to celebrate and contribute to a GREAT cause. The last time we hosted this event in 2022, we had over 300 attendees. And this time, it's going to be even BIGGER and BETTER!
Our Executive Director, Tracey DuFault, is thrilled about the partnership with Standing Room Only Dance Studio and the AMAZING celebrities lined up for this event. Together, we're going to make a real difference in our community!
The GWCOC Foundation is on a mission to support and enhance the local community and create opportunities for our students.
Stay tuned for celebrity announcements as we build up to this REMARKABLE event. You won't want to miss your favorite local personalities showing off their dance moves for a GOOD CAUSE.
SAVE THE DATE – Saturday, February 10, 2024. Join us at the Wildwoods Convention Center for a night of DANCING, ENTERTAINMENT, and making a POSITIVE impact on our community.
For more info, sponsorship opportunities, and ticket details, visit our website at www.gwcoc.org or contact The Greater Wildwood Chamber of Commerce at 609-729-4000.
Let's come together, Wildwoods, and make this event one to remember!
#WildwoodsDancingWithCelebs #SupportLocalTalent #DanceForACause
Order you tickets NOW! CLICK HERE!