Looking for employment in the Wildwoods?
Several GWCOC member businesses/organizations are hiring. Learn more about the job opportunities available in the Wildwoods and surrounding area. Greater Wildwood Chamber of Commerce members may post unlimited positions for FREE on this Job Board! If you aren't a member and would like to learn more, please reach out via email to membership@gwcoc.org.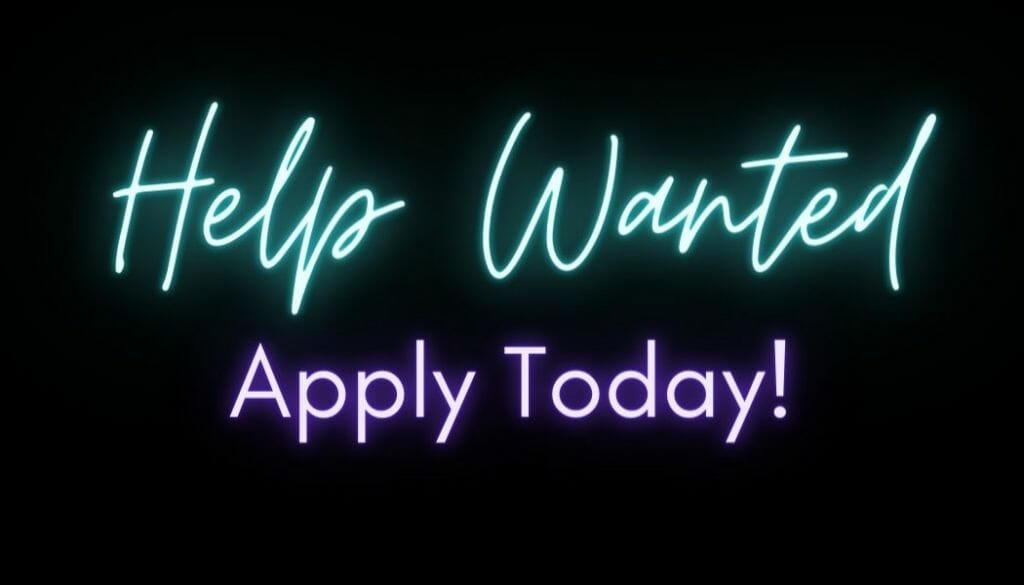 TRIO NORTH WILDWOOD
700 New Jersey Avenue, Wildwood
Position(s) Available:
LINE COOKS
Trio North Wildwood is seeking Line Cooks to join our team. If you're passionate about the food industry, have a strong work ethic, and are eager to learn and grow in a fast-paced environment, then we want to hear from you! Apply now and become part of our dynamic and dedicated team! Will train!  Call or text Chef Gus 609.827.1450
STURDY SAVINGS BANK
Position(s) Available:
PART-TIME TELLERS, CUSTOMER SERVICE REPRESENTATIVE
Interested candidates please visit our website to apply.
www.sturdyonline.com/Employment-Opportunities
Sturdy Savings Bank is an Equal Opportunity Employer, including disability/vets.
BOLERO RESORT & CONFERENCE CENTER
3320 Atlantic Avenue, Wildwood
Position(s) Available:
FRONT DESK/RESERVATIONS, HOUSEKEEPING SUPERVISOR, MAINTENANCE
Interested candidates should apply in person at 3320 Atlantic Avenue, Wildwood.
BLUE WATER GRILLE AT BOLERO RESORT
3320 Atlantic Avenue, Wildwood
Position(s) Available:
SERVERS, BARTENDERS, BUSPERSONS, KITCHEN, HOST/HOSTESS, DISHWASHERS
Interested candidates should apply in person at 3320 Atlantic Avenue, Wildwood.
BEACHCOMBER CAMPING RESORT
462 Seashore Road, Cape May
Work at your happy place but wait, there's more! Flexible hours. Competitive pay.  We are an independent, family-owned camping resort run by the second generation of the founding family. (The 3rd generation is gainfully employed here as well!)
Position(s) Available:
ACTIVITIES ASSISTANT, LIFEGUARD, RESERVATION CLERK and MORE
Click here for for a full listing of our available employment opportunities and to apply!
BEEF JERKY EXPRESS
325 W. Rio Grande Avenue, Wildwood
The Beef Jerky Experience in Wildwood, NJ is our third store on the south Jersey shore! We have a simple philosophy: provide our customers with the highest quality and best tasting jerky in a fun and welcoming environment. We are a family-owned and operated franchise that is proud to be a part of the New Jersey shore!
Position(s) Available:
SALES ASSOCIATE -Must be at least 16 years of age. Must have an outgoing personality and able to interact and have fun with customers. Handle cash and credit card transactions. Perform back office duties such as inventory and stocking shelves. Light cleaning.
Click here to apply!
CABRERA COMPANIES
6203 New Jersey Avenue, Wildwood Crest
Cabrera Companies provides management services for Community Associations and Vacation Homes in Cape May County. Cabrera Companies strive to be proactive in managing its real estate and looks to offer affective communication and technology tools to keep its owners and boards up to date with the news that concerns their property.
Cabrera Property Management has been in business since 2002 and offers services to over (40) forty associations and hundreds of vacation homes.
Position(s) Available:
SEASONAL POOL TESTER, SEASONAL PROPERTY ATTENDANT
Click here for information on how to apply!
CREST SAVINGS BANK
3301 Pacific Avenue, Wildwood
Crest Savings Bank is a major employer in the southern Cape May County area. The Human Resources Department
welcomes the opportunity to speak to anyone who is interested in joining the bank's work force.
Providing quality customer service is a top priority of the bank. Management encourages each employee to bring to their position a personalized approach to their customer service skills. If you enjoy assisting people, finding out answers to customer questions and working as a team, then it is worth your time to contact Crest Savings' Human
Resource Department at (609) 522-5581.
Position(s) Available:
COIN PROCESSOR, SUMMER BANK TELLER
Click here for for more information and to apply! A digital employment application may be accessed here.
DOUGLASS CANDIES
3300 Boardwalk, Wildwood
Douglass Candies has been proudly serving the Jersey Shore with high quality products since 1919 and is still owned/operated by the Douglass Family through four generations! For over 100 years the Douglass Family has made it their life's work to produce the fine products you know and love! We pride ourselves on providing the best fresh cream fudge, real salt water taffy, and homemade chocolates that Wildwood has to offer.
Position(s) Available:
SALES ASSOCIATE: Must be at least 14 years of age. Assists customers, stock the store, maintain work area
PRODUCTION ASSISTANT: Must be at least 14 years of age. Aids in the production of various candies
Click here for application information.
GATEWAY 26
2512 Boardwalk, North Wildwood
Overlooking the beautiful sunny beaches and the breathtaking Atlantic Ocean, Gateway 26 is a high-class and the world's best family entertainment center. We are only a short walk from numerous motels, restaurants, water-sport centers, retail stores, and right across from the major amusement pier. Located on the famous Wildwood boardwalk, our heated and air-conditioned facility is open year-round, every day, from Easter to Columbus Day, and on Saturday and Sunday throughout the rest of the year. Must be at least 14 years of age.
Position(s) Available:
FLOOR/CHANGE ATTENDANT: Provide change and assist guests with the games in the store.
COUNTER ATTENDANT:  Assist guests with the prize selection and redeeming winnings from playing and games.
GRILL/DELI WORKERS
Please apply at the Dollar Hut for an application in person.
IT'SUGAR
3008 Boardwalk, Wildwood
Our Mission: To provide a humorous escape from everyday life. Founded in 2006, IT'SUGAR has quickly become one of the largest specialty candy "retailtainers" in the world with over 100 locations across the US and Canada.
Position(s) Available:
SALES ASSOCIATE: Greet the customers, provide great service and process customer payments.
Interested applicants may apply in person at the Wildwood Boardwalk location.
JOHNNY SCOOPS
3014 Boardwalk, Wildwood
Johnny Scoops is looking for high energy, motivated employees. Our team takes great pride on outstanding customer service and making sure customers enjoy the interaction with our company. If you have an outgoing personality and enjoy dealing with the public we have a position for you.  No experience needed we will train for all positions.
Position(s) Available:
CASHIER: Greet the customers take orders and process their payment. Also make some product like floats and shakes.
CASHIER BACK UPS: Make all the orders for the cashier you are backing up.
Applicants should email johnnyscoops@yahoo.com for more information.
MOREY'S PIERS & WATER PARKS
3500 Boardwalk, Wildwood
Morey's Piers is just as exciting a place to work as it is to visit! If you are a friendly person who is motivated by a dynamic workplace, you will love our high-energy environment. Morey's Piers is a team environment! Working hard while having fun is our goal. Our hiring process is selective; we put together a group of people that act and function as a team. We're looking forward to talking with you, reaching our goals with fun and having you as a team member!
For more information about available positions and to apply online, visit mpjobs.com or bestsummergig.com.
NORTH SHORE BAR & KITCHEN
301 New York Avenue, North Wildwood
Looking for motivated individuals to join our growing team! Our next Job Fair is scheduled for Sunday, April 16, 2023 from 12 to 3 pm at Lascalas Fire in Marlton, located at 500 NJ 73, Marlton, NJ 08053.
Position(s) Available: 
BARTENDER, BARBACK, SERVER, HOSTESS, FOOD RUNNER, BUSSER, LINE COOK, PREP COOK, EXPO, DISHWASHER, KITCHEN MANAGER, BAR MANAGER
For more information, call or text 609-551-4112 or email info@thenorthshorebar.com.
SAPHO HOSPITALITY
3811 Atlantic Avenue, Wildwood
Position(s) Available:
FRONT DESK ASSOCIATE: Greet guests, answer phones, reservations.
RUNNER: Helps housekeeping and Front Desk with tasks, i.e. running towels, sweeping property.
Interested candidates may apply in person at Quebec Motel, 3811 Atlantic Avenue, Wildwood.
STEPHEN'S RESTAURANT
401 East Wildwood Avenue, Wildwood
Stephen's Restaurant was founded by Stephen and Kelly Quici, a husband and wife team with a passion for cooking and a love for Wildwood. When they opened the doors, they had a simple goal in mind: to serve delicious, high-quality food to the community around them.
Position(s) Available:
BUS PERSON, SALAD AND COLD APPETIZER STATION, HOT FOOD STATION, DISHWASHER
Interested candidates should call 267-370-2383.
TACO BELL - Rio Grande, NJ Location
1403 South Delsea Drive, Rio Grande
We believe in helping our employees get more out of life. Whether you want to work with us for a year or work with us for life, we feel it's our responsibility to make sure we're offering benefits and programs that create leaders for our communities inside and out of our restaurants. What are you waiting for? Kick start your career and fill out an online application today.
Position(s) Available:
CREW/TEAM - FOOD CHAMPION, CREW/TEAM - SERVICE CHAMPION
Click here for more information and to apply online.
XD Dark Ride/Cloak and Dagger Escape Rooms
4008 Boardwalk, Wildwood
At Cloak and Dagger Escape Rooms, our mission is to bring the escape room experience to a whole new level. We pride ourselves on offering high tech rooms and great story lines that allow for the most immersive adventures possible.
Position(s) Available:
GAME MASTERS
FLOOR SALES
Apply in person or call (609)496-1612 for more information.
ZIPPY'S BIKES
3900 Pacific Ave., Wildwood
Zippy's Bikes is a family owned and operated business.
Position(s) Available:
SALES FLOOR ASSISTANT, BIKE RENTAL ASSOCIATE, BIKE REPAIR
Click Here for more information and to apply.