Greater Wildwood Chamber of Commerce's  "Log on to Learn" series is comprised of video sessions that provide up-to-date, pertinent information to businesses located in the Wildwoods and surrounding areas. Members anytime, anywhere, at their own convenience.
View "Log on to Learn" Videos
Log on to Learn with Christopher Stenger, Director, Cape May County bizHub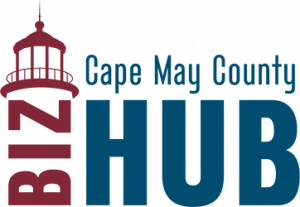 Posted 2/3/2022
Director Chistopher Stenger discusses the mission and services of the bizHub, a small business support center located in Cape May County. The bizHub provides support to established business owners as well as people interested in growing their skillset or starting businesses in Cape May County.
Log on to Learn with Ronnie Town, Sr. External Affairs Manager, Atlantic City Electric and Nicholas Jackson, Outreach Account Manager, TRC Implementations